Product information
KCDESIGN Brake System - Brake disc.
Volvo Rear 2 Piece Brake Rotor Upgrade Kit
Products Description :
We all know many brake discs will go through a process called heat treatment.but KCDesign takes a step further with our heat treatment process by utilizing a unique condensation technique to effectively eliminate the internal stress of the brake disc.
Features :
Available similar floating style 2 piece rotors (can choose 6 style for free)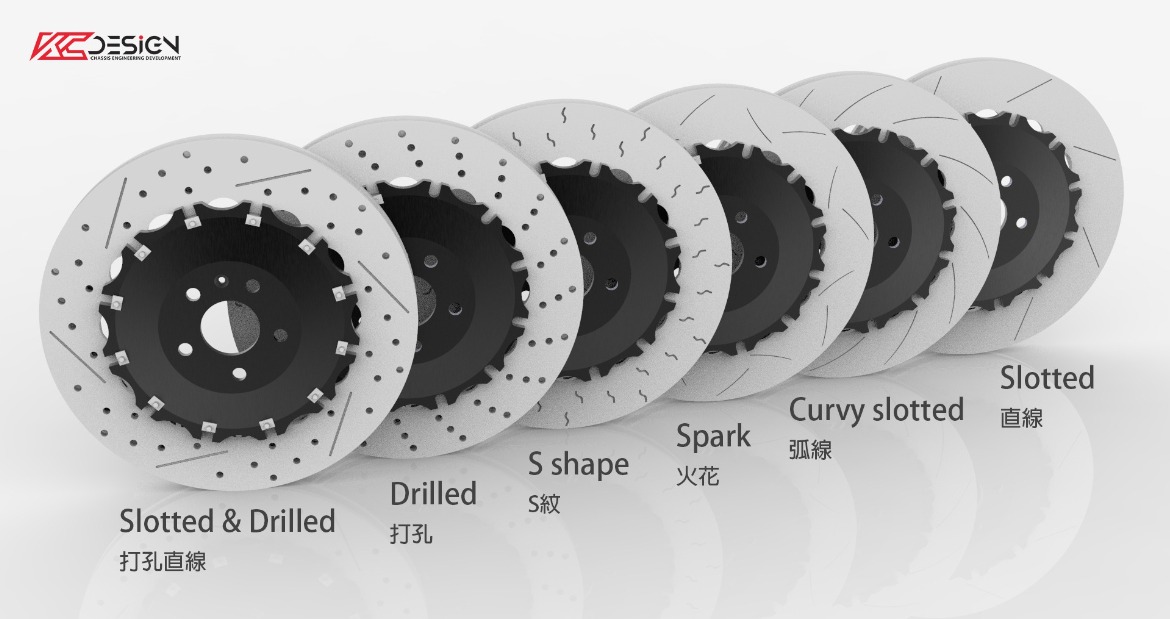 Provide a stainless steel lines for better pedal feel
Applicable Models :
Volvo OEM 18" = Ø350mm Rear 2 Piece Brake Rotor Upgrade Kit

Volvo OEM 19" = Ø370mm Rear 2 Piece Brake Rotor Upgrade Kit

Volvo OEM 20" = Ø380mm Rear 2 Piece Brake Rotor Upgrade Kit
WIDE VARIETY OF DISC TYPES ARE AVAILABLE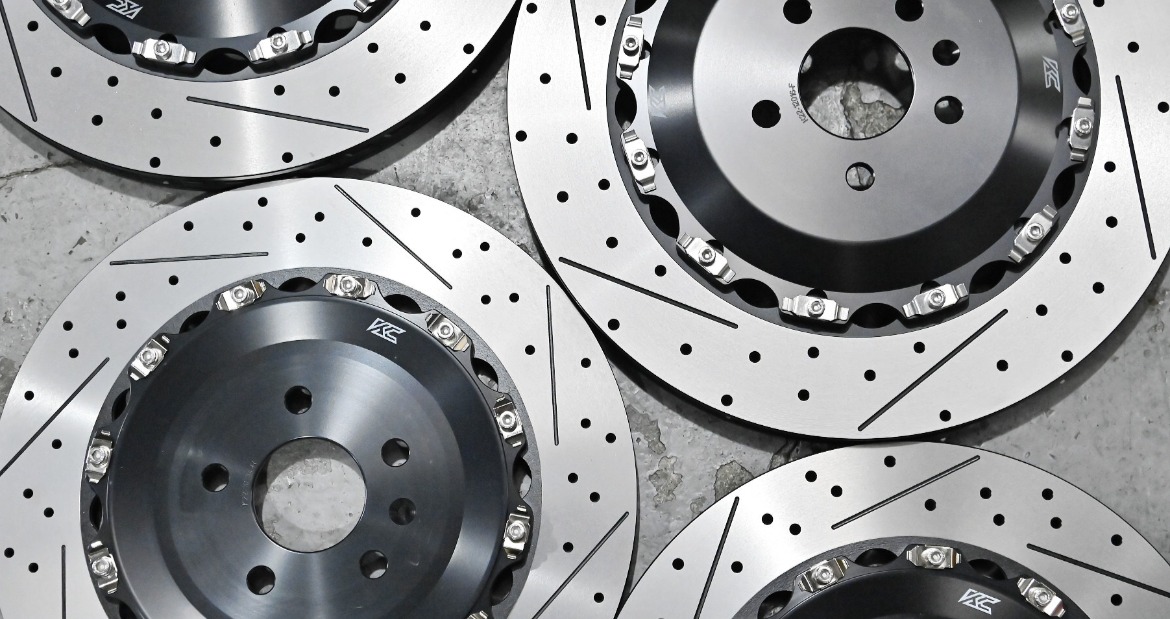 The disc fixation methods are divided into five main categories: fixed, semi-floating, T-type floating, and H-type floating. Each type of combination has its own range of applications. We will provide the best configuration for our customers, and design changes can also be made according to user requirements.
Sizes range from 286 to 440mm, and thicknesses from T8 to T38 are customizable. The disc patterns are fully customizable, with at least 30 different pattern arrangements available. We have chosen six main patterns, but custom patterns are also available upon request.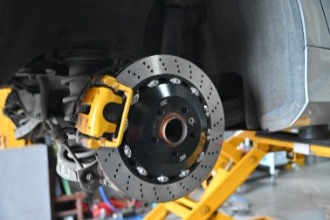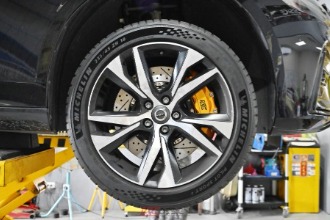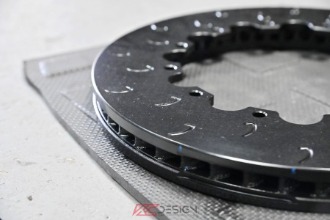 Customized disc rotor adjustment requirements
The discs are exclusively provided by KCDesign's dedicated disc casting factory, designed and manufactured using a special high-carbon steel quenching plate material with a hardness ranging from HB170 to HB180, suitable for users with various needs.
If you'd like to learn more about brake-related information, please click on the link below to proceed.